Latest news
All Major announcements in Google I/O keynotes 2018.
Google kicked off its annual I/O keynotes developer conference at Shoreline Amphitheater in Mountain View, California (as always). Google I/O is a developer conference where Google announces new hardware, software, and various updates for its existing apps and services.
In this year's Google I/O, Google made some big announcements and revealed its plans for the rest of the year. Google I/O is a 3-day developer conference which means it's not yet over, so stay tuned to AndroidEstate for further updates.
Artificial Intelligence
Artificial Intelligence (AI) is one big thing, in fact, the only thing that Google concentrates on. All the mobile manufacturing giants like Huawei, Xiaomi, Samsung, LG (except Apple) realized the power of Al which made them integrate AI into all the possible areas of their products. Now it's time for Google to do that.
We all know how effectively Google can implement things and AI is no exception. Google made some amazing implementations of Al which makes us wonder.
 Smart Compose
This is a new feature that is being integrated into one of the Google's core product, Gmail. Smart compose uses Machine Learning to predict and suggests phrases for you as you start typing. All you have to do is hitting tab to auto-complete the sentences.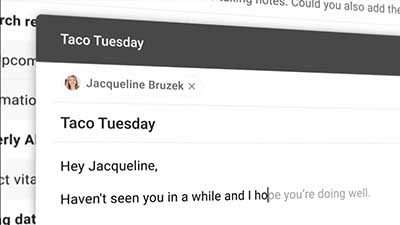 Google is planning to make this feature available to the users by the end of this month. There is another great Google app that reads your messages and suggests you replies right from your notifications. read more about it here.
Continued Conversation
This is a new feature which is embedded in Google Assistant to make it feel more natural. Now, instead of having to say "Hey Google" or "OK Google" every time you want to say a command, you'll only have to do so the first time. The company also is adding a new feature that allows you to ask multiple questions within the same request. All this will roll out in the coming weeks.
This makes you feel more like you are talking to a human than to a bot.
Google Duplex
This is one feature that seems like Google has time traveled and brought it right from the future. The first time I watched this, it makes me feel like I am watching a Hollywood movie. Yeah, this is that amazing. This shows the level of AI being integrated to Google products.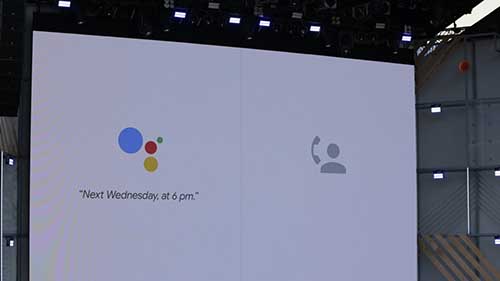 How this works: If you wanted an appointment for a haircut, then traditional way of doing it is calling the Saloon, asking for the appointment and confirming it. But now with Google Duplex available in your device you just have to ask the Google Assistant to take an appointment for a haircut. That's it. Google Assistant automatically call the Saloon in the background. The coolest part is a robot talks to the saloon guy and asks for an appointment. It can understand what Saloon guy speaks and replies automatically. Finally, it confirms the appointment and notifies the user about the appointment.
Google Photos gets an AI boost
Google Photos already makes it easy for you to correct photos with built-in editing tools and AI-powered features for automatically creating collages, movies, and stylized photos. Now, Photos is getting more AI-powered fixes like B&W photo colorization, brightness correction and suggested rotations. A new version of the Google Photos app will suggest quick fixes and tweaks like rotations, brightness corrections or adding pops of color.
Google announces a new generation for its TPU machine learning hardware
As the war for creating customized AI hardware heats up, Google said that it is rolling out its third generation of silicon, the Tensor Processor Unit 3.0. Google CEO Sundar Pichai said the new TPU is 8x more powerful than last year per pod, with up to 100 petaflops in performance. Google joins pretty much every other major company is looking to create custom silicon in order to handle its machine operations. read more here
New Voices in Google Assistant
Google says six new voices are coming to the Google Assistant, including that of singer John Legend. The company made the announcement at its I/O developer conference today. These voices were created through WaveNet, which the company says helped it not only record John Legend's voice but then incorporate it into the assistant voice repertoire to work for any query. These new voices will be included in Phones, tablets, smart speakers, and other products later this year. source